Top 10-Inch Tablets
This great tablet provides all the necessary performance, allowing the user to play games, surf the internet, watch movies, listen to music, and more. It's also equipped with Media Hub, which provides the user with availability of literally thousands of TV shows and movies. A great choice.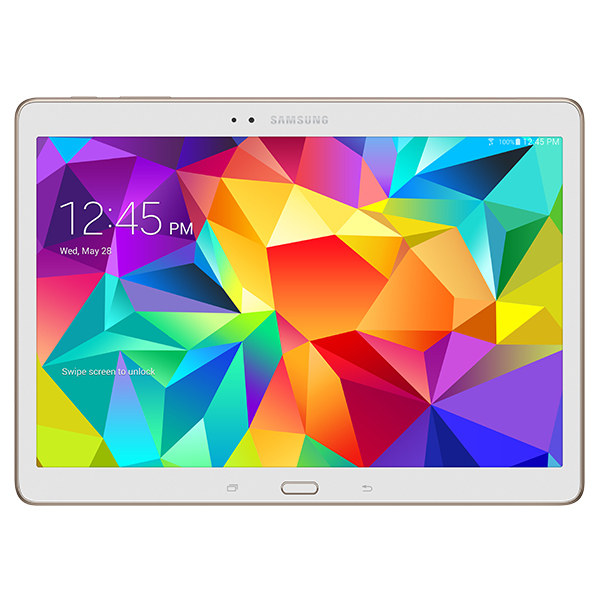 This tablet includes an amazing AMOLED display, which makes action clear and colors vivid. It comes with Fingerprint Scanner, and is thin and light enough to easily carry and use.
This tablet offers great resolution: 2048 x 1536. Also equipped with related features such as True Tone Display. It includes Apple IOS, which has a great reputation, along with an excellent camera. Up to 10 hours of life on the battery.
This 10-inch tablet employs an outstanding display, with a resolution of 2560 x 1600. It also utilizes an above average graphics processor, which is excellent for games or watching movies. Photos are stunning with this model, due to the rich and bright colors on the display.
Another great Samsung offering, the Galaxy Tab S2, doesn't disappoint with its many features. These include an AMOLED display for rich colors and vivid images. Also comes equipped with Microsoft Office tools, which make it a snap to complete work. Includes SideSync which allows users to sync Samsung devices, as well as Quick Connect, which sends information from the device to a smart TV.
Best 10-inch Tablet
The 10-inch tablet originated as an alternative to Apple's 10-inch iPad, back in 2010. After all these years on the market, the 10-inch tablet has advanced enough that they've become widely popular. But what features make one 10-inch tablet stand out above the others?
An important feature that impacts the user experience with the tablet is display specifications. Higher resolutions provide more clarity, so those are preferred. It's also helpful when the screen is laminated, to cut down on reflections that can make viewing the tablet difficult. Vivid colors and details in the display make a more pleasurable viewing experience, as well.
Other users will pay attention to the processor the tablet utilizes, because this will reflect its performance during multitasking, games, watching movies, and more. For example, the ASUS ZenPad 3S Z500M comes equipped with a MediaTek MT8176 chipset, which can speed up to 2.1gHz. This particular setup, along with the 4GB of RAM, makes for a snappy performance.
Another essential feature, as mentioned above, is the amount of RAM the tablet possesses. A great processor can do nothing without the benefit of adequate RAM, as the two rely on each other for performance. About 4 GB of RAM is typical in higher end tablets, although users can make do with less.
Speakers play a role in the overall tablet use experience, so quality ones are desired. Location matters, too. Speakers on the edge of the tablet can frequently be blocked by the way the user holds the tablet, so those aren't always the best choice.
Battery life, and whether the battery is removable, is important for some users. The battery life on Samsung Galaxy Tab S is 9 hours on a single charge, which is more than adequate for most users. Many tablets also have a cord that charges quickly, making it more convenient for the user on the go.
Internal storage has an impact, also. That makes it possible to download apps, games, and photos onto the tablet. The standard Apple iPad for 2017 comes with 32GB of internal storage, which is adequate. For users who want more, it's possible to buy an Apple iPad with 128GB of storage, for about another $100.
Another feature that some users find important is the camera. There is a range of availability in this area, depending on the brand of tablet. The Samsung Galaxy Tab A features a front camera of 2MP and a rear camera of 8MP. MP stands for megapixels, and relates to the resolution of the camera. This Samsung Galaxy Tab A camera is adequate for most photos, depending on personal preference.
Probably the best Samsung 10-inch tablet is the Samsung Galaxy Tab E. This one is unique because it includes voice calling capabilities. It also comes with 3G support.
Additionally, the quad-core Spreadtrum SC7730SE, which gets up to 1.3gHz, is ample for most tasks. The 1.5GB of RAM may be a little low, but both the processor and the RAM are good for basic multitasking.
A downside, to Samsung Galaxy Tab E, comes with the GPU, or Graphics Processing Unit, because the Mali-400 isn't powerful enough to handle some of the most demanding games that are currently available. This will obviously be important to users who value game playing on their tablets.
Samsung Galaxy Tab E includes 8GB of internal storage, which may be good enough for many users. If not, it includes a microSD slot, where more space can be added to the device.
A notable feature of the Samsung Galaxy Tab E is the amazing 5000 mAh battery. Users can expect up to 17 hours of time with this incredible battery, which is certainly a positive feature for many.
Another excellent choice for a 10-inch tablet is the classic 2017 Apple iPad, which includes an awesome display. The resolution is 2048 x 1536, so images should be vivid and clear.
This particular version of the Apple iPad is ideal for web browsing, watching movies, and reading. However, its A9 chipset and 2GB of RAM make it a solid performer for someone who wants to venture into game playing or other multitasking with this tablet.
The standard 2017 Apple iPad comes with 32GB of storage space, which is plenty for most. There is an availability to upgrade to a version with 128GB of storage, though.
The 2017 Apple iPad is fairly lightweight, so it's easy to carry from one location to another. It also includes the popular IOS 10, which is easily used and navigated.
The only real cons are that the screen can tend to be reflective, because it's not laminated. That disturbs the view of what's going on in the screen. In addition, it doesn't have the feel of some of the higher end tablets, and some might view it as being less durable, or feeling cheap.
Samsung Galaxy Tab S3 is another great 10-inch tablet. It boasts a 2048 x 1536 resolution, which is above average. Its AMOLED display is even HDR-ready, which is premiere for tablets.
It doesn't have the newest processor, but the Snapdragon 820, combined with 4GB of RAM, doesn't disappoint when it comes to performance. This tablet is perfectly capable of handling tasks that are demanding.
As for storage capacity, this tablet includes 32 GB. However, the storage can be increased by using a microSD card. That can bump it up to 256GB.
Expect good performance from the battery, also. It's projected to hold a charge for 12 hours or so, and will fully recharge in about 3 hours.
Best Android 10-inch Tablet
Another outstanding Android tablet is the ASUS ZenPad 3S Z500M. This tablet comes equipped with a hexa-core MediaTek MT8176, and reaches speeds of up to 2.1 gHz. With those specifications, this tablet can be trusted to multitask without interruption, and is great for games. It also includes 4GB of RAM.
Its display resolution is 2048 x 1536, so the images are clear and colors are rich. Definitely a plus for watching movies or viewing images.
It also has a unique appearance, including diamond-cut edges and an attractive metal casing. It also includes a fingerprint scanner, and it's quite responsive to touch.
The speakers are located on the edge of the device, which means they could possibly be covered up by the person holding the tablet. This can be an inconvenience for some.
The 5900 mAh battery reaches a full charge in around 2.5 hours, and then lasts approximately 10 hours. This is a fairly decent battery life, compared to other tablets.
One con, depending on personal preference, is the camera. It seems to underperform, and doesn't include an LED flash. If someone takes a picture in low light, it is unlikely to be of good quality. Videos are reportedly poor quality, also.
It also includes ample storage, at 64GB. This can also be increased up to 128GB by using the microSD slot.
Another reported con to this device has to do with quality control. Some have received their device, and it was defective. Obviously, defective devices can be refunded or exchanged, but it's a major inconvenience.
Also, a spectacular Android 10-inch tablet is the Samsung Galaxy Tab A 10.1. This one seeks to provide a good user experience while still being budget-friendly.
This tablet's display includes a resolution of 1920 x 1200 pixels. This is adequate for a sharp picture, and this tablet also includes above average brightness. It's suitable for use in low light conditions.
The speakers are loud enough for most users, and the quality is good. They don't, however, include a lot of bass sounds.
The Samsung Galaxy Tab A includes version 6.0.1 Marshmallow of Android. Samsung adds a few additional apps, like Kids Mode and MS Office products.
When it comes to a processor, this tablet includes the 1.6GHz Exynos 7870 Octa CPU, along with 2GB of RAM. With these components, it does fairly well when performing demanding tasks or multitasking. It's also a great performer for games.
It only includes 16GB of internal storage, which might not be enough for some users. But it does include expandable storage options, for those who desire it.
The camera is 8MP on the rear and 2MP on the front, which provides for an adequate photo.
Battery life is outstanding, though. Even in full HD video playback, users can expect 13 hours of battery life. This is above the average expectation.
Samsung Galaxy Tab S also provides substantial value to the purchaser, with its outstanding AMOLED display with 1600 x 2560 resolution. The display is twice as good as HDTV, so definitely a winner for watching movies. Comes with new technology, such as Fingerprint Scanner and Multi-Window. Expect 9 hours of life on the battery, which allows plenty of time for enjoyment.
Samsung Galaxy Tab S2 is equally commended. Photos and movies are sharp on this AMOLED display. It's also easy to download content with the expandable memory capabilities. This device also easily syncs with other Samsung devices, which makes it very convenient. Uses the Android Marshmallow operating system.
For those who seek entertainment with their tablet, the Lenovo ZA1N0007US Yoga Tab 3 provides a great option. It's also budget friendly, and the display is excellent. The resolution is 2560 x 1600, so the images on the screen appear sharp and clear.
When it comes to performance, the Qualcomm Snapdragon 652 rises to the occasion, and is complemented by an adequate 3GB of RAM. This is perfect for gaming, multitasking, or other demanding activities.
It includes 32GB of storage, which may be enough when using the tablet primarily for entertainment. A big negative, however, involves being limited to 4GB file sizes. Even many BluRay movies exceed this limit, which may be a dealbreaker for some users.
This tablet also comes with a convenient kickstand, which makes it a snap to use. The JBL speakers are located on the front, and are reported to be loud. However, some users experience a hissing sound when using the speakers.
As for the battery, it's a 9300 mAh and can last for up to 15 hours. Users can also access the battery as a USB power bank. Another interesting feature involves using the tablet as a portable speaker for a cell phone.
The rear camera is 13MP and the front camera is 5MP. This makes for a fairly good camera. Better than the average tablet camera.
Best Affordable 10-inch Tablets
Sticking to the budget doesn't have to mean sacrificing on quality when purchasing a 10-inch tablet. With so many on the market, some are sure to fit everyone's financial criteria.
When seeking something economical, without skimping on quality, the previously mentioned Samsung Galaxy Tab A is a clear winner. The 10-inch versions are generally under $300. It's a great tablet to own.
To save even more money, a great option is the Amazon Fire HD 10, which retails for less than $200. Expect a brilliant display with a resolution of 1920 x 1200. A great processor, the 1.8 gHz quad-core, complements the 2 GB of RAM.
Users can enjoy 32 or 64 GB of internal storage, but the Amazon Fire HD 10 expands up to 256 GB when utilizing the microSD slot. This makes it a snap to download apps or save music.
Similar to the model mentioned earlier, the Lenovo Tab 4 makes an ideal choice for someone on a budget. At less than $250, it includes a lot of excellent features.
The display is exceptional, with a resolution of 1280 x 800. The performance is guaranteed with the 1.4 GHz Qualcomm Snapdragon processor. Also comes with 2 GB of RAM.
The audio is outstanding, much like at the theater. The Dolby Atmos Audio, paired with the front-facing speakers, make for an overall great sound experience.
Lenovo Tab 4 even converts to a kid-friendly tablet, with the purchase of the Lenovo Kid's Pack. This includes a shock resistant bumper and a blue light screen filter. The whole family can enjoy the Lenovo Tab 4, all for a reasonable price.
10-inch Tablets Below $150
For those people who are serious about spending less, 10- inch tablets can be found for under $150. They may not have some of the bells and whistles of the better known brands, but they can be very adequate for many users.
Insignia makes a great 10-inch tablet, and sells for less than $100. The Insignia Flex tablet has a resolution of 1280 x 800, which is not too shabby.
Its processor is a MediaTek quad-core Cortex A7 MT8127, and it employs 1 GB of RAM. Internal storage is 32 GB, but can be boosted with the microSD slot.
Battery life is up to 8 hours. That's in video playback mode. Will last longer in other modes. And the entire device weighs only 17.6 ounces, which is easily carried around. Overall, a good budget selection.
Another inexpensive option is the RCA Viking Pro 10.1 inch, which even comes with a keyboard. The keyboard is completely detachable for using the tablet during those times when an additional keyboard is not desired.
It comes equipped with a 1.3gHz quad-core processor, which is powerful enough for most multitasking and navigating the internet. It includes 1 GB DDR system memory, along with a battery that lasts for approximately 6 hours. The camera is 2MP rear facing, and 1MP front facing. Runs on Android 5.0 operating system. And it weighs a mere 1.15 pounds.
What is the best 10-inch tablet for this price range? The Insignia Flex tablet makes a great option for anyone on a budget, and its features are adequate for most users.
10-Inch Tablets between $150 and $250
For purchasers looking to spend a bit more, options are abundant for great 10-inch tablets. One example is the Asus 10.1 inch Zenpad 10, which retails just under $200.
This Android 10-inch tablet offers a display resolution of 1280 x 800. It also includes TruVivid Technology, and 10-point multitouch.
The MediaTek MT8163 processor gets the job done, along with 2 GB of RAM. Its internal storage is 16 GB, which can be boosted with the microSD availability.
It comes with a 5MP camera when rear facing, and 2 MP for front facing. Both are adequate for casual photography.
Another great feature is the battery. This one lasts up to 11 hours on a single charge.
Other users might prefer the Fire HD 10, in the 10-inch version, which also costs just under $200. Its full HD display has a resolution of 1920 x 1200. The display is also fully laminated, which cuts back on bothersome reflections.
Users of the Fire HD 10 also have the following processor: MediaTek quad-core. This goes along with 2 GB of RAM.
It comes with 32 GB of internal storage, and the availability of a microSD slot to add more storage. In addition, the battery lasts approximately 10 hours with routine use of reading, listening to music, etc. Reaches a full charge in under 5 hours.
It comes with Dolby Atmos audio. The integrated dual speakers are easy to hear.
Best choice for a 10-inch tablet in the $150-$250 range? The Fire HD 10 has the advantage, with more storage and better display resolution.
10-inch Tablets around $250
An excellent choice for a 10-inch tablet in this price range is the ASUS Zenpad 3S, which is just over $250. It has an outstanding display with a resolution of 2048 x 1536, which makes all the action clear.
For performance, its processor is a MediaTek MT8176, along with a generous 4 GB of RAM. This tablet also includes 64 GB of internal storage, which is adequate for most users.
Its camera is 8MP for rear facing, and 5MP for front facing. And the battery life is about average, with 10 hours expected on a single charge. Overall, this is a really nice tablet for users who desire more RAM, storage, and a better display.
For another option, users can purchase the ASUS Transformer Mini 10.1., which is fairly close to $250. This brand of tablet actually becomes a notebook, which is very convenient for many users. The keyboard is included, which makes it a snap to write long emails or do classwork.
The resolution on this one is 1280 x 800, which is a bit below average for this price range. But the Intel Atom Quadcore x5-Z8350 processor is solid, along with the 4 GB of RAM. It also uses Windows 10 as its operating system.
With the keyboard, it weighs 1.8 pounds. Not heavy by any definition, but perhaps not as lightweight as some would like. It comes with a 2MP webcam, and average battery life is about 11 hours.
For those wanting to spend around $250, the ASUS Zenpad 3S may be the best choice, because its specifications may be more appealing. But for users who really enjoy having a keyboard, the ASUS Transformer Mini is not a bad option, either.
10-Inch Tablets
With so many choices for those looking to purchase a 10-inch tablet, it's a challenge to decide which one is best. Some depends on personal preference, and what the tablet's purpose will be. Many of the ones listed on this page make great choices for entertainment, but not so much for work. Others are excellent for gaming, but those features will be unnecessary for a user who's not interested in games.
Here are some of the tablets in today's market:
Certainly, Apple's iPad Pro, in the 10.5 inch version, might be an option for those who want a higher end tablet. Its retina display has a resolution of 2224 x 1668, which is magnificent. The display has an oleophobic coating, which resists fingerprints.
The chip is an A10X Fusion Chip with 64-bit architecture, and includes an embedded M10 coprocessor. This stands out from other 10-inch tablets.
It comes with a 12 MP camera. The camera can zoom up to 5X and includes optical image stabilization. It's also excellent for video, with numerous features to improve the video production.
The lithium-polymer battery lasts about 10 hours, which is typical of other tablets. It can be charged with the power adapter, or on a computer system.
For a different Apple product, the Apple iPad Air 2 makes a wonderful choice. This is the thinnest iPad ever created, and is loaded with great technology. It has a display resolution of 1536 x 2048, which makes images stand out.
Its CPU is Apple A8X, and it includes 2 GB of RAM. Internal storage will be either 32 GB or 128 GB, depending on which one is purchased. The battery lasts a solid 10 hours of watching videos or surfing the internet. This models also includes the touch ID fingerprint sensor.
Another excellent 10-inch tablet is the Google Pixel C Tablet. Its display resolution scores big with 2560 x 1800. The processor is a quad-core 1.9 GHz. Also comes with 3 GB of RAM.
It's also equipped with stereo speakers, and a feature that offers active noise cancellation with a dedicated mic. Also has an 8MP camera, and the battery lasts approximately 10 hours.
Another great product on the market is the Samsung Galaxy Book 10.6. One can expect a resolution of 1920 x 1280 pixels, along with a very responsive touchscreen capability.
The specifications include a 2.6 GHz Intel Core M processor, along with 4 GB of RAM. This makes an excellent setup for multitasking and performing demanding tasks on the tablet.
In addition, the Samsung Galaxy Book comes with a detachable keyboard, along with as S-pen. This can be quite convenient for those people who enjoy typing long emails or posts on social media.
The operating system is Windows 10, which a lot of people would appreciate. In addition, its battery lasts for up to 8 hours on a charge. That battery life is a bit below average.
Since choosing the right 10-inch tablet depends on the purpose of the tablet, here are some suggestions for best tablets based on their expected use:
10-Inch Tablets for Business
When it comes to business, people often need the higher end tablets because they usually have more storage space and improved ability to multitask. Apple's iPad Pro makes an excellent choice, with its awesome display and plenty of power.
Samsung Galaxy Tab S3 makes a great addition to the business, also. As mentioned previously, it has a great display. The processor is slightly out of date, but performance is not negatively impacted. A great choice for someone needing a 10-inch tablet for their business.
10-Inch Tablet for Social Media
With social media's current popularity, it makes sense to look for a tablet well suited for accessing it. This wouldn't have to be a higher end tablet, like for business. Just one with a great display and an adequate processor to handle multitasking easily.
Samsung Galaxy Tab 2 makes a nice choice for accessing Facebook, Twitter, Instagram, or any of the other social media platforms. It comes with a lovely display, full of rich colors, and is reasonably priced.
For a user who prefers a keyboard, to type out longer messages on social media, the RCA Viking Pro makes a wonderful choice. It's 10.1 inches, and the included keyboard would be quite convenient.
10-Inch Tablet for Kids
Kids can be rough on electronics, so users can find 10-inch devices designed to withstand the rougher treatment. One of these brands is the Lenovo ZA1N0007US Yoga Tab 3. With its convenient kickstand, kids can watch a movie or hear music without having to hold the tablet in their hand. It also includes a great display, and is budget friendly.
Getting the best case for a 10-inch tablet can make just about any one of them more kid-friendly. Skech Universal Case, for 9-10 inch tablets, does an excellent job of protecting the tablet from scratches and breaks. It's made of durable material that even repels water.
Protecting the 10-inch Tablet
Whether obtained for $70 or $700, it makes good sense to get adequate protection for any 10-inch tablet. No one wants to lose money due to accidentally dropping their tablet.
A great case isn't 100% effective against breaks, but it improves the odds. It also helps prevent scratches, because those weaken the screen and make it more vulnerable to breaks.
An example of an excellent case for protecting the 10-inch tablet is the M-Edge Universal Stealth Case. In a professional black color, it provides a wealth of protection for the 10-inch tablet. It also folds in a way to make the tablet standable for watching movies or videos. It's also lightweight and easy to install on the tablet.
For a different look, the Speck Style Folio Flex is appropriate for tablets from 9-10.5 inches. This great case comes in black or slate gray, and also folds to make a stand. The custom fit doesn't allow the tablet to slip or slide around, reducing the chances of its falling out of the case. The microsuede lining protects against scratches, and it closes with a bungee cord. Very stylish and attractive.
For Apple iPad Pro users, the Skech Journal Case makes a perfect way to protect the tablet. It's a folio cover with a hard outer shell, designed to safeguard the Apple iPad Pro. It can be folded to make a stand that works in both landscape and portrait orientation. When opened, it wakes the iPad up for use, and includes a holder for an Apple pencil. Also includes a lightweight design that's easily carried.

For Apple iPad Pro users desiring something a bit different, the Urban Armor Gear Folio Case may be exactly what they're looking for. This one has options of a gorgeous red color, along with a business like black option. It has an armor shell and an impact resistant core. The case doesn't interfere with camera function.
Another wonderful case that works for both iPad and 10-inch Android tablets is the Ematic Universal Folio Case. This one stands for two viewing angles, and includes elastic corners and an elastic strap for closure. This makes for a snug fit. It comes with a leatherette hardback cover, and looks very sleek and professional.
For those seeking a bargain on a tablet case, the Insignia FlexView Folio Case is a good option. This one includes a stand where anyone can watch movies or listen to music hands free. It's made of a durable polyurethane, that can stand up to protecting the tablet. It's very reasonably priced, and is compatible with most 10-inch tablets.
Other Accessories for 10-inch Tablets
Enjoying a new 10-inch tablet is easy enough, but made even better with the right accessories. Here are some of the items that make the experience more of a pleasure:
An M-Edge Wireless Keyboard makes typing that long email or taking care of some business much easier. It integrates with the Stealth Pro and Folio Plus Pro folio covers. It connects with Bluetooth, and includes a micro USB charging cable. It's compatible with all 10-inch tablets, and includes a manufacturer's warranty of one year. It's a great addition to any 10-inch tablet purchase.
Whether listening to great music or watching a movie, Plantronics BackBeat Go 2 Wireless Earbud Headphones make it super convenient. These earbuds are quite small and light, which makes them so easy to use. They connect to the tablet via Bluetooth, and the sound is amazing.
When taking the tablet along while traveling, it can be convenient to charge in the car. That's how the Scosche Dual 10-watt USB car charger comes in handy. It works with tablets as well as phones, and can actually charge two tablets at one time. It's compatible with most power sockets, and packs a lot of power.
A lot of people enjoy using a stylus to make typing more convenient on a tablet. The Belkin Stylus makes a great choice for these individuals. It includes an integrated clip, and can be purchased in either black, white, or silver. It's compatible with all touchscreen devices, and includes a one year manufacturer's warranty. It's also quite inexpensive, but makes pushing the tablet's buttons a snap.
When it's time for charging the 10-inch tablet, the M-Edge Battery Folio makes it convenient. It's compatible with most 10-inch tablets, and allows the user to charge with a 4000 mAh power. An LED indicator shows how much battery life remains, and it includes the ability to shut off the charging when the battery reaches 100%. It includes an elastic strap to secure the tablet in place. It also includes a handy integrated stand.
For listening to music or filling the room with the sound of a movie, nothing beats the Braven Balance Portable Speaker for use with a 10-inch tablet. It comes in multiple color choices, to accent any home's decor. This Bluetooth speaker will be ideal to stream music. The sound includes bass optimization, and can be as loud as desired. It can play for 18 hours, and even includes a 4000 mAh internal battery to help with charging a tablet. It's an excellent choice for the music lover.
For another speaker choice that's more portable, Braven 105 Portable Speakers are perfect. They also have many color choices available, and are lightweight and durable Bluetooth speakers. It's even waterproof, and will easily fit inside someone's pocket. It includes a versatile elastic strap that makes it convenient to hang it or attach it to just about anything. It also comes with an Action Mount that performs as a stand or a mount.
For those who purchased the Apple iPad Pro, the Apple Pencil is the perfect accessory to complement it. This unique item can sense when the user is pressing harder or changing the angle of it. This allows the user to vary the line weight, create shading, or any of a wide range of effects. It's also very precise. It works a lot like a regular pencil, but on the screen of the iPad Pro. It's great fun to use, and everyone will want to try it out if they have the Apple iPad Pro device.
Another great accessory for the Apple iPad Pro is the Smart Keyboard. This keyboard folds up, so it's easy to carry around. It functions as a lightweight cover for the device when not being used as a keyboard. It's quite user-friendly, and transforms the iPad into a completely new creation. It's very easy to type out long emails, modify documents, or perform various business activities when utilizing the Smart Keyboard.