The Top Five Apple iPad Air 2 Cases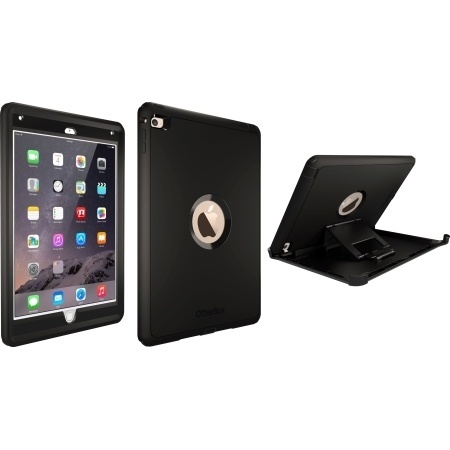 The rugged Otterbox Defenders Series case stands out for its ability to protect the iPad. Its exterior consists of a polycarbonate shell, with a foam interior to reduce the chances of scratching. The clip on screen cover doubles as a stand, without blocking any of the necessary openings for the iPad's full functioning. This case makes a great choice for a user who needs a durable and hardy case for their Apple iPad Air 2.
A classic choice for protection of the Apple iPad Air 2 is the Faraday Case from Incipio Technologies. Its polycarbonate shell offers excellent protection for the iPad. The front cover is comprised of vegan leather, and the case includes a magnetic grip. This one doesn't include a keyboard, and it's super lightweight and convenient to carry.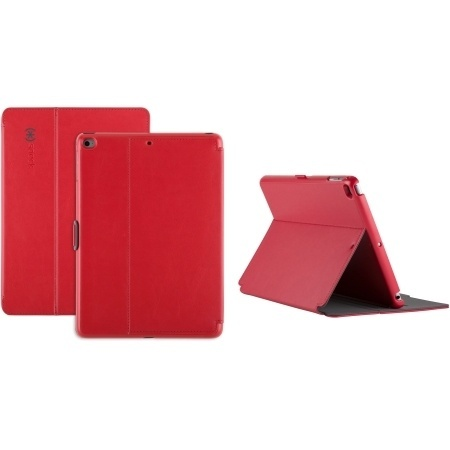 Another stylish choice for the Apple iPad Air 2 case is the Speck StyleFolio brand. This one is very slim and lightweight, fitting the iPad smoothly. Its ability to fold allows for a stand at multiple angles, and it closes with a bungee cord. Select from slate gray or dark poppy red. This will make a great accessory.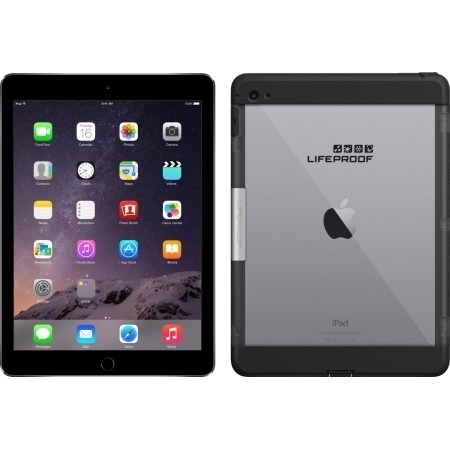 The Lifeproof Nuud case works for the user who wants both protection and style in their Apple iPad Air 2 case. This case resists water, snow, dirt, and shock. Very durable product. Installation is simple, and the features of the iPad are still easily accessible.
The Urban Armor Gear Folio Case includes an armor shell, designed to protect the iPad from impact. The buttons are large, so they're easily accessed. The camera and other functions perform perfectly with this cover, as well. Even the flash on the camera is not compromised. It also includes an integrated stand, for convenience. This case is excellent for a frequent user of the iPad, who needs a durable form of protection.
Best iPad Air 2 Case For You
Anyone using the popular Apple iPad Air 2 will definitely want an adequate case to protect it. Choices are abundant for protecting this device. In fact, it can be somewhat overwhelming to make a decision. But not all are of equal quality. Making sure the iPad remains intact takes a high priority, but additional features might make certain cases more appealing, too.
Of course, protection shouldn't be compromised for style. No one wants a case that appears attractive but doesn't protect the iPad if it falls to the ground. Many cases provide excellent protection. Some even protect for falls of up to six feet onto concrete.
Even if an iPad isn't exposed to rough conditions, most people expect the case to provide adequate protection if the iPad is dropped, bumped, etc. A primary reason for buying a case, in the first place, is to protect the investment put into buying the Apple iPad Air 2.
Before spending money on a case for the Apple iPad Air 2, it helps to think about how the device will be used. Will it need to appear like a miniature laptop? Or will it only be used occasionally for shopping or similar uses? How much personalization is desired? What kind of material is preferred? Will watching movies be a big part of its use? Will children use the Apple iPad Air 2?
People who use their iPad for frequent and extended typing will appreciate the built-in QWERTY keyboard that comes on many brands. The most useful keyboards detach from the iPad and come as bluetooth compatible.
Others would rather not have a keyboard, though. A keyboard might make the iPad bulky, and be something additional to carry around. It all depends on how the iPad will be used, and what the person prefers when typing. An additional keyboard might be a convenience for some people, but a hassle for others.
Another appreciated feature, often desired, is the inclusion of a stand so the Apple iPad Air 2 will convert easily for watching movies. Many brands, but not all, include this feature. Even for people who don't necessarily subscribe to a lot of movies or videos, a stand can be convenient. Some are very simple, because they merely require the front of the case to fold and hold up the iPad. Others have a sturdier stand, that may even rotate, for people who will definitely use it frequently.
For those who appreciate a more personalized look for their iPad Air 2, some brands provide multiple options for colors and designs. This also impacts what the iPad user wants for material on the outside of the case. Some are made of leather, while others are plastic or silicone. Choosing a stylish case converts the iPad Air 2 case to an accessory, instead of merely a protective cover. Although that doesn't require sacrificing on protection.
Another feature of the best cases for Apple iPad Air 2 involves a slim design. Most people don't desire a bulky product that takes up excessive space. Perhaps it needs to fit into a briefcase or bag, so it can't be too large. Many of the best designs are lightweight and slim, designed to be easily carried around.
Some cases include a rotating hinge feature. This makes it feasible to view the iPad in either a landscape or a portrait orientation. Some of the cases can make the iPad stand up in almost any position.
Another feature involves what age group will use the iPad. If it belongs to a child, or will be used frequently by a child, the case might need to reflect that consideration. Some cases are made with handles and extra rugged material to be appropriate for kids. Many also provide designs and colors that would be appealing to young users, also.
Budget definitely plays a role in choosing which Apple iPad Air 2 case to purchase. Since the iPad itself can set a person back a few hundred dollars, no one wants to risk damage to their product. That's why it's important to choose a case that provides ample protection, but not necessarily to overspend for features that won't be appreciated or used.
iPad Air 2 Cover
A great selection, for those who desire a keyboard, is the Moshi VersaKeyboard Case. Its keyboard is detachable, bluetooth compatible, and the battery lasts 130 hours. When the keyboard is unused, it slides into the frame.
The front cover folds, to act as a stand. Users can view the iPad in either landscape or portrait orientation with this feature. The cover also works with iPad's auto sleep and wake cycles, to make it more convenient.
The case is origami design, and the entire thing weighs only 13.4 ounces. That's easy to carry around, especially for a keyboard case. But it's still durable enough to protect the iPad from damage in a fall.
Another option for those who appreciate a separate keyboard is the Kensington Keyfolio Thin X3. This is one of the thinnest and lightest cases available, even among those without a keyboard. It also has a bonus internal battery that can be used to charge a cell phone.
iPad Air 2 Smart Case
Another outstanding choice, that includes many of the best features, is the Apple iPad Air 2 Smart Case. Designed by Apple for their own product, it can be a good choice for a classic case.
Reviews say that it fits the device perfectly, as well as having a foldable front that operates as a stand for watching movies. It's made of stylish leather, and has five color choices with a microfiber lining to match. It provides protection for both the top and bottom of the iPad.
Another great aspect of the Apple iPad Air 2 Smart Case is how it's designed to wake the iPad up when the case is opened, and put the device in sleep mode when the case is closed. Magnets are used to achieve this. This is not only convenient, but helps conserve the battery.
Although this choice doesn't come equipped with a keyboard, its foldable style makes it easy to type on the device itself. It's very user-friendly, without sacrificing its protective ability.
A comparable case, that includes some of these same features, is the Urban Armor Gear Folio Case. It provides outstanding protection for the iPad, and includes a convenient integrated stand. Its case is constructed of sturdy polycarbonate and silicone, including a Hard Armor outer casing. This case is specifically designed to not interfere with the flash on the iPad's camera. It's also budget-friendly.
Another option for a durable and rugged case is the Gumdrop Hideaway. Its rubber exterior and rigid frame came take a fall from up to six feet onto concrete. Not that anyone ever plans to drop their iPad, but accidents happen. That's the reason for purchasing a good case in the first place.
If the users are children, it makes sense to purchase an entirely different Apple iPad Air 2 case. Travellor Kids Shockproof Lightweight Protective Carry Cover is a great product that includes bright colors and handles to make it less likely that the iPad will be dropped. It provides excellent protection, while the handle doubles as a stand for convenience. It's also made of material that is non toxic.