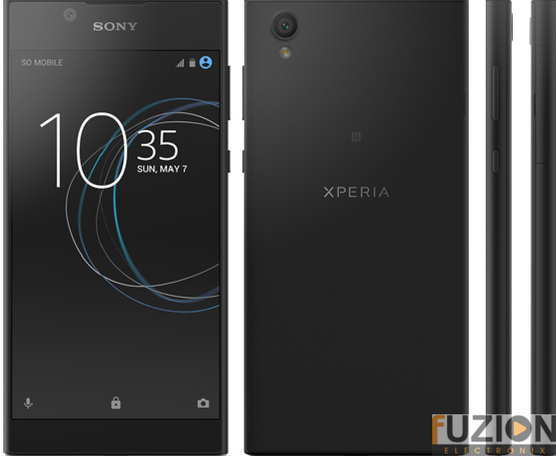 You will find a great deal of mid- ranged mobile phones in the market, and most of them have a bland design and performance without nothing unique or attractive. That is where Sony Xperia L1 comes in. The Sony Xperia L1 is a mid- ranged mobile phone which was released by Sony after four years of releasing its predecessor, the Xperia L. If you have a tight budget and still want a good- looking phone with a good performance, Sony Xperia L1 is perfect for you. In order to make things easier for you, we have put the L1 under a magnifying glass to see whether it is a standout amongst other mid- range Android mobile phones.
Display:
The screen of Sony Xperia L is splendid with its 5.5-inch touchscreen and an 720x1280 pixel resolution. While the most phones are going bezel-less nowadays, the Sony Xperia L1 has a very thin bottom bezel while in the sides, the buffering zone is only of a few milimetres. While the pictures on the screen of Sony Xperia L1 may not appear to be sharp or very much characterized if you compare it with a lot of the other high-range phones such as the latest iPhones or the Galaxy S, it stands out when you compare it with other phones of its league. The pictures taken from the camera appears to be more vivid and colorful.
While the screen of Sony Xperia L1 may not have the indistinguishable amount of pixels in comparison to its high ranged opponents (Thus, if you are switching from a high ranged cell phone, you might need some getting used to), at its price, this is one of the best displays out there. The size of the display Is huge even if you compare it to high-range phones which makes for amazing video watching and book reading experiences.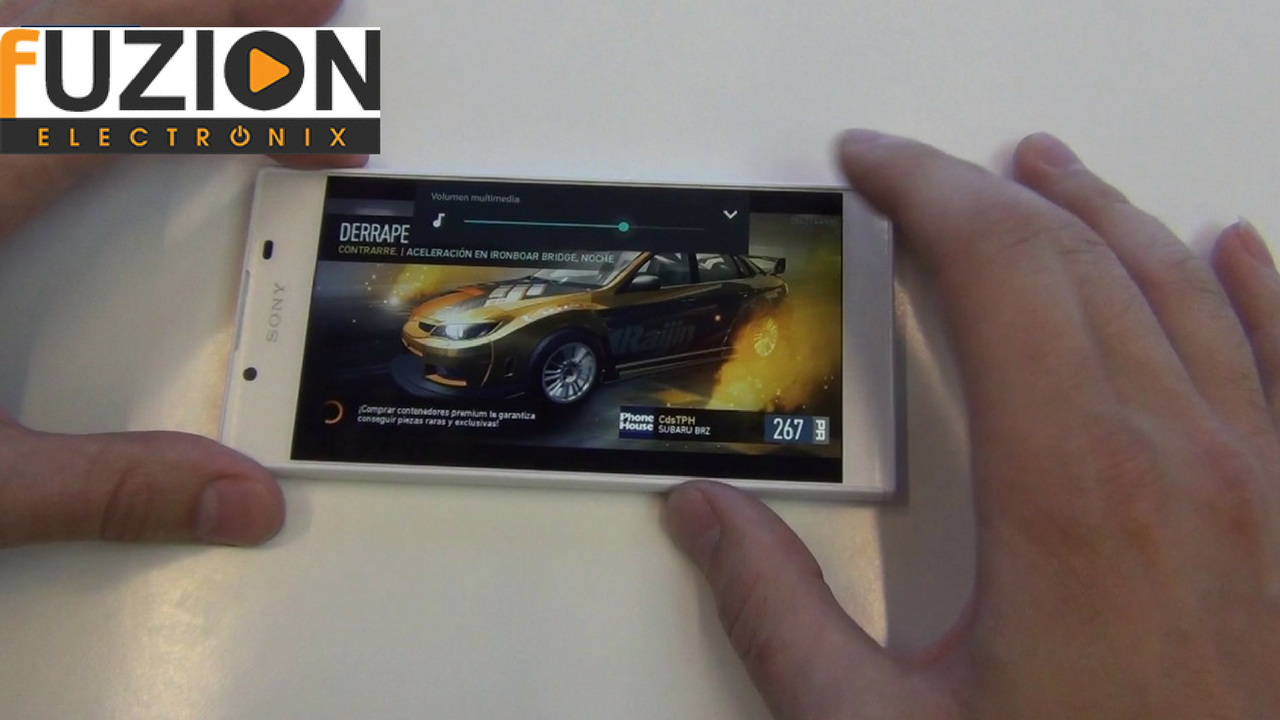 The receptivity of the touchscreen of Sony Xperia L1 is second-to-none. Sony Xperia L1 makes it easier to through the menus and settings without triggering any kind of issue. It supports up to four fingers in multi-touch. The touch does not miss, at least in our experience, it did not. The screen has light responsive brightness control features, pretty neat for any phone at that price. The colors and minimal perceivable motion obscure influence to record videos which make the videos look amazing, however, the inherent speakers are not sufficiently boisterous enough to enjoy watching the videos without earphones. The screen of Sony Xperia L1 is resistant to scratches.
Design: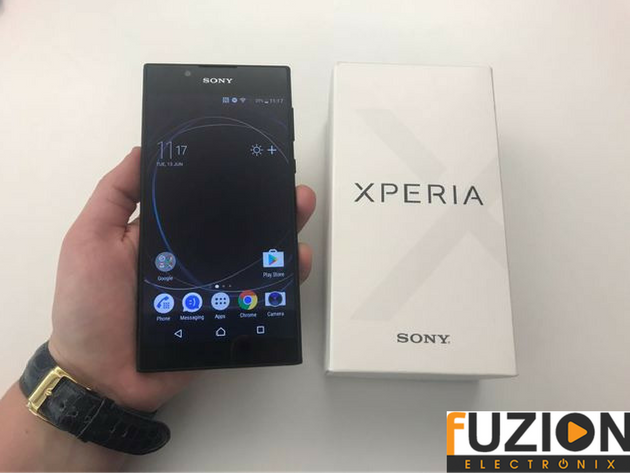 Coming at the same shape and size that almost all Xperia phones come in nowadays, the Sony Xperia L1 has an impressive polycarbonate
shell which makes it a lot of easier to grip and wont turn into a mess of smudges as soon as you pick it up. The camera lens comes protruding out of the back by a bit which is a problem but it does not stick out nearly as far as the new iPhone 7.
As mentioned above, the phone has a bottom and a top bezel and the polycarbonate shell makes it a bit thick so it isn't the skinniest of phones either. You do get the 3.5mm headphone jack on top, the microSD card slot next to the SIM card tray and USB-C charging in the bottom.
Camera:
The most remarkable feature of the Sony Xperia L is its 13-megapixel back camera. With enough light, the phone snaps very realistic and colorful photos with great details. The camera is able to capture HDR photographs and video, which is quite uncommon on most low-ended mobile phones. The Sony picture sensor enables to offer a higher level of acuteness and less disturbance in low light. Moreover, the phase detect autofocus system is not the best out there, but it's still good enough. The front camera is a 5 megapixel camera which is good enough for video calls and high light selfies.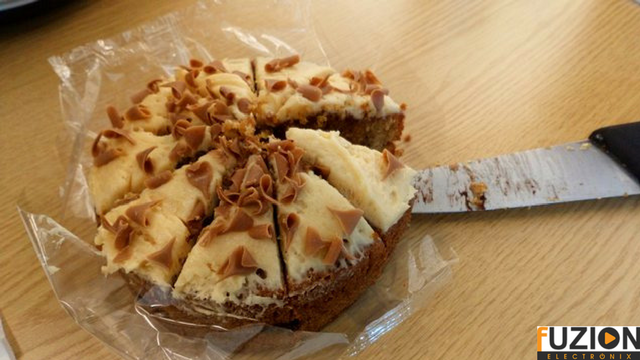 Shot with Xperia L1
A posterior lit up sensor has the sensor's hardware on the back as opposed to at the front. This should prompt better picture quality under low light, and the Xperia L1 takes a portion of the best low-light photographs with significantly more detail and not as much as clamor than other mobile phones. The contrast of the photo or videos is noteworthy, with no indication of overexposure in lighter ranges even on a sunny day, yet points of interest ended up plainly sloppy when I zoomed in, demonstrating the breaking points of the Xperia L1's 13 megapixels. Video quality is worthy under sensible lighting, however, under low light, the edge rate dropped directly down.
Battery:
The Sony Xperia L1 consists of a non-removable Li-ion 2,620 mAh battery, which provides long hours of talk time approximately 11.5 hours. Just like the Sony Xperia Z, there are choices to broaden the battery life of the mobile phone by its power saving mode, which cuts off data while in standby which makes an incredible job of guaranteeing that the battery life remains throughout the day.
If you use the strenuous amount of activities with no high definition gaming or watching 720p video on YouTube, and just some light web browsing, the battery life decreases more than it should, but Sony claims that you can listen to music for up to 63 hours, but in our experience, even if you are not a heavy user, you must charge your mobile phone every night, which is more or less expected from most of the smartphones.
Performance:
One of the prime factors that did not go in the way of the XPeria L1 is the MediaTek MT6737T CPU. This chip is something which is only featured on the lowest end cell phones. Four cores going at the rate of 1.45GHz may sound neat and good, but in practice, it's not so. Even out of the box, before loading third party applications, the phone may feel a bit slow and you might notice some delays in launching a few apps, but without being too harsh, you have to admit that this is a problem faced in most budget phones nowadays. Games don't really go on too well, but you should have no problems playing light games with non-fancy animations.
Software:
When it comes to customizing Android, Sony has always had a very light touch and the L1 is no different. Running Nougat out of the box, you will notice Sony's own familiar icons replacing Google's own icons and you will find a lot of leniency with choosing and setting up themes. The launcher has both free and paid for themes available.
The app drawer is pretty full with Sony's own version of different Google Apps. Exclusive Android Nougat features such as split screen and rich notifications make a good appearance, moreover, the notification tray has been styled in Google's own way.